After the initial "Capture" phase, we can further your project along by using the next applicable step, "processing."
Here at Research Graphics, we do a tremendous amount of image processing. Whether it's a simple Brightness/Contrast tweak or a multi-hour task of removing unwanted content (mainly for editorial photography) we have the tools and experience to do a professional job with an extraordinarily fast turn-around time. Send us your most challenging image-optimization projects. We'll see if we can drastically improve your original.
Image processing includes constructing multi-panel figures and getting maximum resolution and sharpness by using state-of-the-art page layout programs instead of business graphics applications.
Image processing also includes rendering of single frame photomicrographs into 3-D images.  You can also partner with the Keith Porter Imaging Facility to get a 3-D model out of their 3-D printers.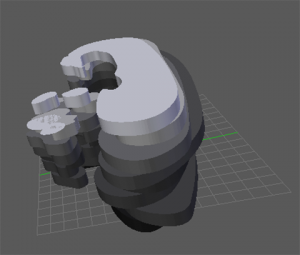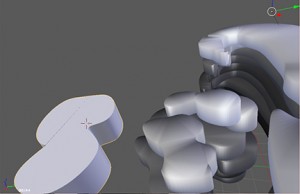 Another component of our "processing" ability is video editing.  For example, here are frames from a single-frame animation project that zooms in on two phages fully engaged with a bacterium in order infect and replicate within the host cell.