We also have the capability to record experiments, lectures, and interviews and to edit footage into finished video presentations.
For a recent project we were asked to devise a system to track Drosophila melanogaster (fruit flies) climbing quickly up a pipette and still employ some significant magnification.  We adapted a tripod crane and were successful in getting what the client wanted, effectively and at no cost to the researcher for expensive equipment.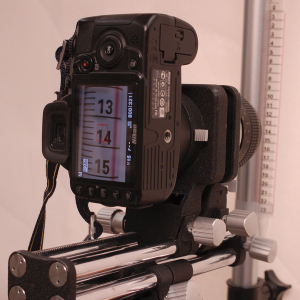 Another aspect of this project was to get higher magnification video of Drosophila extracting themselves from a sticky substrate.  We used the Nikon Bellows system to achieve sufficient magnification and a Nikon DSLR for both parts of the project.
Please contact us for more information regarding your desired video!